In Romania, nobody is immune from life's minor inconveniences, and your day could even start with one. Say you get up and you're looking forward to a glass of cold milk with last night's fresh baked cozonac, but you're all out of milk. That is inconvenient, but what is convenient is that little ABC in your neighbourhood. This Romanian miracle of ultra-convenience is no more than a five minute walk from just about anywhere.
If you're a fat North American like me you might choose to drive, it's like 30 seconds away and you won't find parking anywhere except on a sidewalk, if you're lucky. This parking spot hunt would be your day's second inconvenience, but probably the fourth or fifth for the hapless mom who comes across your car while taking the baby for a stroll. No, the scribbled phone number on your dash won't make it any more convenient for her when she needs to get the stroller out on the road to get around, but what do you care, you can almost taste that milk & cozo.
Beautiful example of sidewalk parking
The ABC is aptly named because even though the name is meant to imply the store will carry all items, from A to Z (for your convenience), it may only have items A through C. Okay, I'm being unfair, it's at least A through M or P. Which is convenient because those letters include the basics; Milk and Paine (bread). So you get the milk and leave your money with the dour-face clerk who, in spite of appearances, doesn't hate you she just doesn't care about you at all, and you head back home.
Romanian 7-11
Hopefully you walked and didn't ruin anyone's morning with your sidewalk parking and instead it's others who are ruining yours with theirs. As you walk on the street back to your home, you pray that you don't get run over, or that don't end up taking a tumble on the unshoveled and unsalted ice and snow, breaking your coccyx in the process, because that would be no minor inconvenience.
You slip and swish along, trying not to imagine having to explain it to the doctor who would no doubt berate you for such a stupid accident, but then, as you explain what happened, you would both find common ground in lambasting Romanian cities for their sidewalk parking obsession, and eventually you're given a bunch of painkillers and told to go home to lie on your stomach, or sides, for the next three weeks.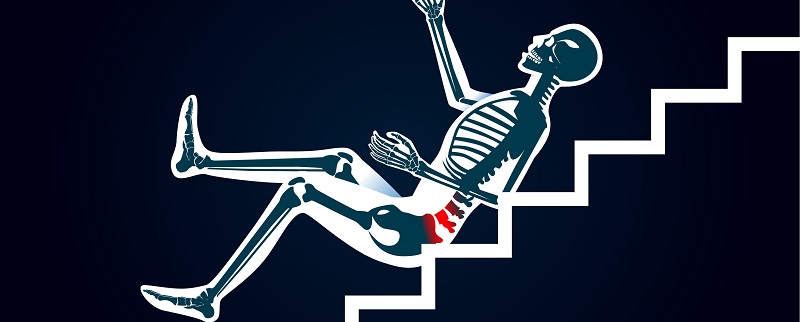 "Ouch, my coccyx!" (Dramatization)
A few minutes later you make it back home, milk and coccyx intact, and you drink your milk and eat your cozo while warming your bones in your toasty kitchen, counting your blessings. It could've been a disastrous morning, but here you are, ready to face the rest of the day in one piece, your belly full, with that trademarked Romanian can-do attitude leading the charge.


Mission Accomplished
Recipe for cozonac: https://sugaryums.co.uk/milk-brioche-with-chocolate-walnut-filling/
Image Sources: 1, 2, 3